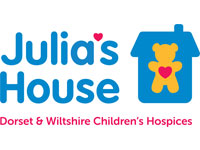 Updated 18 March 2020

Local residents are invited to join BH Live and Julia's House for the ultimate 'HIIT Squad' fundraising workout this March.
A challenging two-hour High-Intensity Interval Training fundraising event is being hosted at Littledown Centre on Wednesday 16 September 2020 between 6pm-8pm.
It will cost each person £10 to take part and the full amount will be donated to Julia's House. Each participant will also be encouraged to fundraise via a dedicated Just Giving Page.
Participants will help to raise £60,000 for Julia's House which will go towards funding two nurses for a year, making a life-changing difference to the local families the Dorset and Wiltshire children's hospice supports.
Focusing on fast-paced MAX interval training, participants can expect to push themselves to the limits. BH Live's instructors, Adrian, Mina, Nicki, Claire and Sue will get everyone motivated and encourage them to dig deep and smash this two-hour charity event.
BH Live employees will also be taking part in all-day cycle challenges at Littledown, Pelhams, Stokewood, Queen's Park, Corfe Mullen and Sir David English to bolster the fundraising.
Furthermore AFC Bournemouth boss, Eddie Howe, has teamed up with CEOs Martin Edwards (Julia's House), Chris Symons (BH Live), and other business leaders from across Dorset and Wiltshire to take in part in their own HIIT Squad challenge and harness support from their teams and clients.
Chris explains why he and his team across BH Live are backing this event:
"Julia's House does fantastic work supporting families during some of the toughest times they will ever face. If we can help support their work in some small way by harnessing the energy of a HIIT class and channel that into some amazing fundraising too, then we are on the way to collectively making a huge difference to the lives of the people in the communities we serve."
To find out more about taking part in the HIIT Squad event at Littledown book onto the session, or make a donation, visit bhliveactive.org.uk/julias-house-hiit-squad.
-ENDS-
Notes to Editors:
Photo-caption:
BH Live Chief Executive, Chris Symons (left)
Julia's House CEO, Martin Edwards (right)
For more information about BH Live please contact:
Elizabeth Symmons, PR & Corporate Communications Executive
E: press.office@bhlive.org.uk
T: (01202) 055562
About BH Live
BH Live is a leading operator of leisure and event venues; a social enterprise that designs and builds engaging experiences to inspire people and enrich lives.
For more visit bhlive.org.uk.
Get social with us: LinkedIn, Twitter @BHLIVE_UK and Facebook @SocialEnterpriseBHLive
About Littledown Centre
Littledown is operated by BH Live in partnership with BCP Council.
Set in 47 acres of parkland, Littledown has some of the finest leisure, swimming, football and gym facilities in the country.
It is ranked among the top performing leisure centres in the UK, is accredited by quality scheme QUEST and is a National Fitness Award winner for the Local Authority/Leisure Trust Gym of the Year (2016) and finalist for the Best Group Exercise Gym of the Year (2017).
It has more than 1.2 million attendances a year and is home to clubs including BH Live's Swimming Academy, Swim Bournemouth, Littledown Juniors Football Club and Play Football.
The venue has one of the largest gyms in the UK with personal training, an exercise referral and children's activity programme. Hundreds of weekly group exercise classes are offered including the Les Mills programme.
Indoor facilities include a 25-metre swimming pool, 17-metre teaching pool, waterslides, a splash pool and spa. There is a large sports hall for events and multi-sport activities including trampolining, badminton, table tennis, football and gymnastics.
The venue also has a café, bar and an Ofsted registered crèche.
Outdoor facilities include ALTITUDE High Ropes Adventure at Littledown Park (2017 TripAdvisor Certificate of Excellence), six floodlit 3G rubber crumb training pitches, grass football pitches, parkland for recreation and events, a cricket pitch and pavilion, lake, children's playground, a paddling pool (open summer months only), outdoor catering, leisure orienteering course and free customer parking for up to three hours (Monday-Friday).
For more visit bhliveactive.org.uk.
Get social with us:

Twitter @bhliveactive
Facebook @littledowncentre