To encourage better awareness of how we can look after our own mental health, and grow the skills of health and wellbeing professionals across the region, BH Live has joined forces with Public Health England and UK Active to participate in its Every Mind Matters campaign.
The national campaign, which is endorsed by the Royal College of General Practitioners, encourages people to take positive steps to look after their own mental health.
Every Mind Matters signposts people, via an online platform, to learn about self-care techniques, local services and support. It helps people to create personalised action plans to manage stress, boost mood, improve sleep and feel in control.
An Every Mind Matters e-learning platform, aimed at organisations which provide community services, is also educating people in the workplace too; helping people to identify when mental health support is needed and suggesting practical ways to help others.
Charitable social enterprise BH Live has embraced the campaign and is rolling it out to its employees so they can better understand mental health and support people's needs.
Furthermore, BH Live is harnessing the power of improved mood and wellbeing through physical activity; reaching out to communities across Dorset and Hampshire promoting activities such as walking, swimming and yoga to improve mental health.
Through Portsmouth's Interaction service, which BH Live runs in conjunction with the council, local residents are also accessing low cost recreational activities such as table tennis, badminton, snooker, gardening and art. As well as the physical benefits of being more active, people are also valuing being in a social community setting that is welcoming and understanding of their needs.
Lizzie Butcher, BH Live's Community Sports Development Manager explains why she feels it is important for BH Live to take part and support the campaign. She says:
"Physical activity, even in just small amounts, can have a huge impact on a person's mental health and wellbeing. And although we are already doing lots of great work in this area to encourage more people to be active, we know we can be doing so much more.
"By taking part in the Every Mind Matters campaign and its e-learning programme, our frontline team can better understand the needs of our customers. We are now having more conversations about promoting better mental health, both inside and outside of our organisation, and expanding our activity programme to reach out and help more people in our communities."
Find out more about Every Mind Matters at https://www.nhs.uk/oneyou/every-mind-matters/
-ENDS-
Notes to Editors:
For more information about BH Live please contact:
Elizabeth Symmons, PR & Corporate Communications Executive
E: press.office@bhlive.org.uk
T: (01202) 055562
About BH Live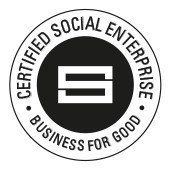 BH Live is a leading operator of leisure and event venues; a social enterprise that designs and builds engaging experiences across Dorset, Hampshire and London to inspire people and enrich lives through physical activity and culture.
For more visit bhlive.org.uk.
Get social with us: LinkedIn, Twitter @BHLIVE_UK and Facebook @SocialEnterpriseBHLive